Did someone say Link-Up Party?
So, having only been blogging for just over a year now I find myself at a point of stagnation. I am sitting comfortably, but not really going anywhere. I was doing some research online as to how to get more traffic coming to your blog and I found a lot of blogs were participating in these "Link-Up" parties. Of course, I went back online and googled link-up parties to see what that was all about.
After reading more into it, I decided it was a brilliant idea! It's so much fun to see a huge blogging community come together and share all their amazing ideas with one another. Not to mention, a great way to get your blog out there as well. This week I have participated in 4 link-up parties. I'm still not too sure how it all works exactly, so if you are a blogger out there and you're reading this please give me some kind insight! This is something I may try to do more often. That way, I can ensure people are actually seeing some of the fun projects and hard work I put into this crazy old blog of mine! Perhaps I will pick up a few brilliant ideas too!
This weeks Link-Up Parties!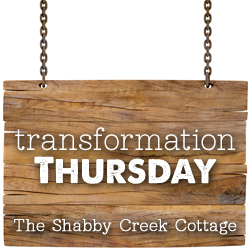 Don't worry, even if you aren't featured you may still get a lot of blogger's interested in what you are doing! I keep telling myself to keep it up and not worry about it! This should be a fun
experience and an exciting hobby!!!